mayisnotmayblog
Country Celebrities pose for snaps from Nashville's CMA Awards 2014
Hillary Scott is sandwiched between her band mates – Dave Haywood and Charles Kelley as Steven Tyler squeezes in for the shot.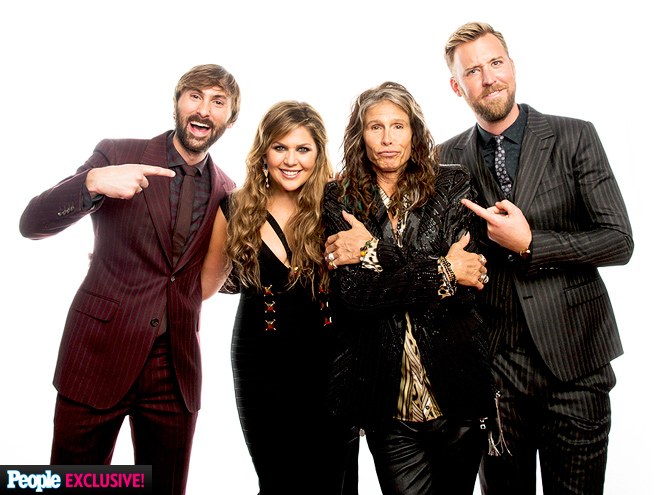 Lady Antebellum at the CMA Awards 2014 Source http://www.people.com/people/package/gallery/0,,20316530_20869665,00.html#30246275
Rihanna in pink
Photo's were taken as Rihanna stepped out of a car, in a hoodie and pink fur scarf. I would pick this outfit style over her CFDA gown by Adam Selman which for me was a scandalous shock.
Rihanna in pink fur coat Source http://www.dailymail.co.uk/femail/article-2647440/It-just-fishnet-crystals-fingers-crossed-The-designer-Rihannas-scandalous-CFDA-gown-reveals-painstaking-process-look.html
Celebs in the zone
From Cara Delveingne and Jessie J pulling hilarious faces to Jodie Marsh revealing a little more than we imagined in her Instagram picture, it's been an eventful day in celeb selfie land.
Lily Allen made us giggle with a VERY rude t-shirt and Kim Kardashian continued to try and calm down her followers after bleaching her eyebrows. (They…
View original post 53 more words